Description
The latest in air projection technology, the Pure Cool Me is the first personal purifier fan from Dyson. Whether you're busy at work or relaxing at home, the BP01 can keep you chilled and refreshed.
Innovative Dyson Technology
Engineered to help improve the quality of your air, this purifier's sealed filter combines an activated carbon and glass HEPA layer. This filter captures 99.95% of particles, including allergens and bacteria molecules. Then, the Dyson Core Flow™ technology projects the cool, filtered air to where you need it. Thanks to the Dyson BP01, you can always enjoy a focused stream of hygienic air.
Always Enjoy Purified Air
Using the remote control, you can adjust your purifier to work for you. Set the machine to rotate and oscillate from side to side at a 70° range, and position the dome to be higher or lower. You can also tilt and pivot the Dyson BP01. From a gentle breeze to a stronger gust of air, you can select the speed setting too.
There's also a built-in reminder when the filter needs changing – which is quick and easy to do. And, you can use the handy LCD screen to check the airflow speed, mode, and filter life of the purifier.
Get a restful, full night of sleep with the timer function. Simply set the purifier to switch off after your chosen time interval, from 15 minutes to nine hours. Plus, the 1.8 metre cord length means you won't be restricted to where you can place the machine either.
With a painted satin silver body, and a moulded white silver airball and centre dome, the BP01 is a stylish addition to any room.
Refresh your airflow with the Pure Cool Me purifier fan from Dyson. Why not add one to your basket today?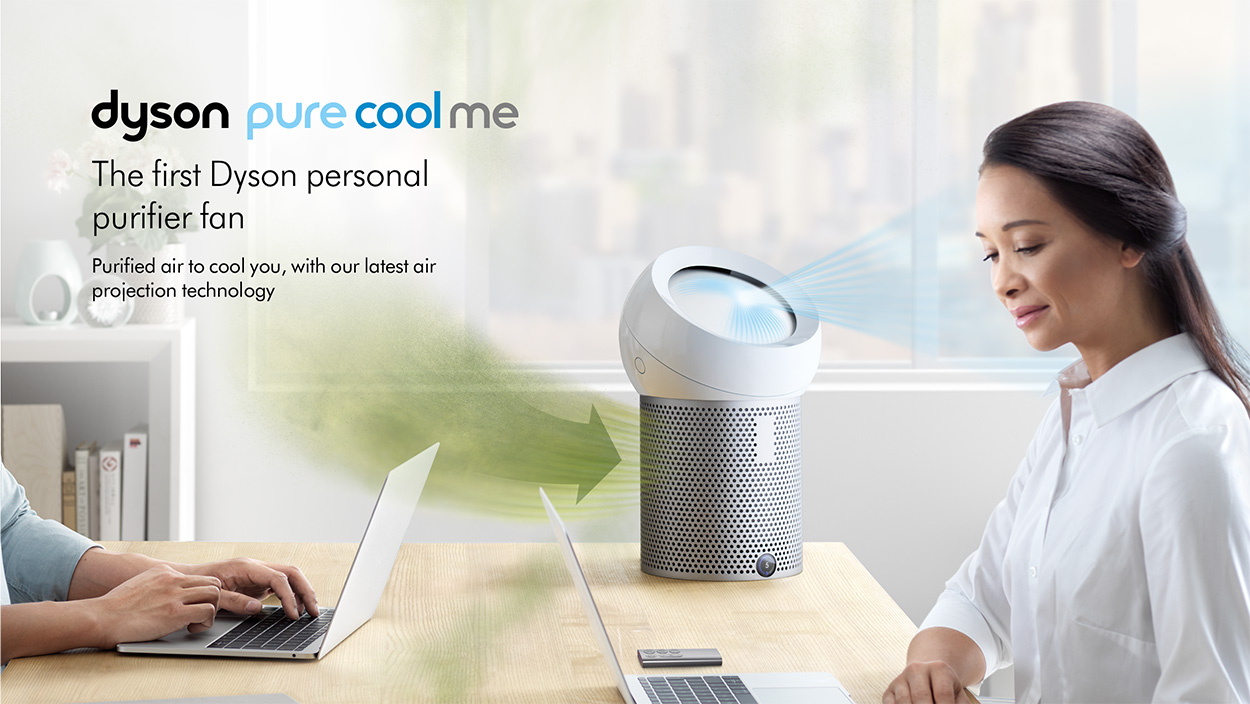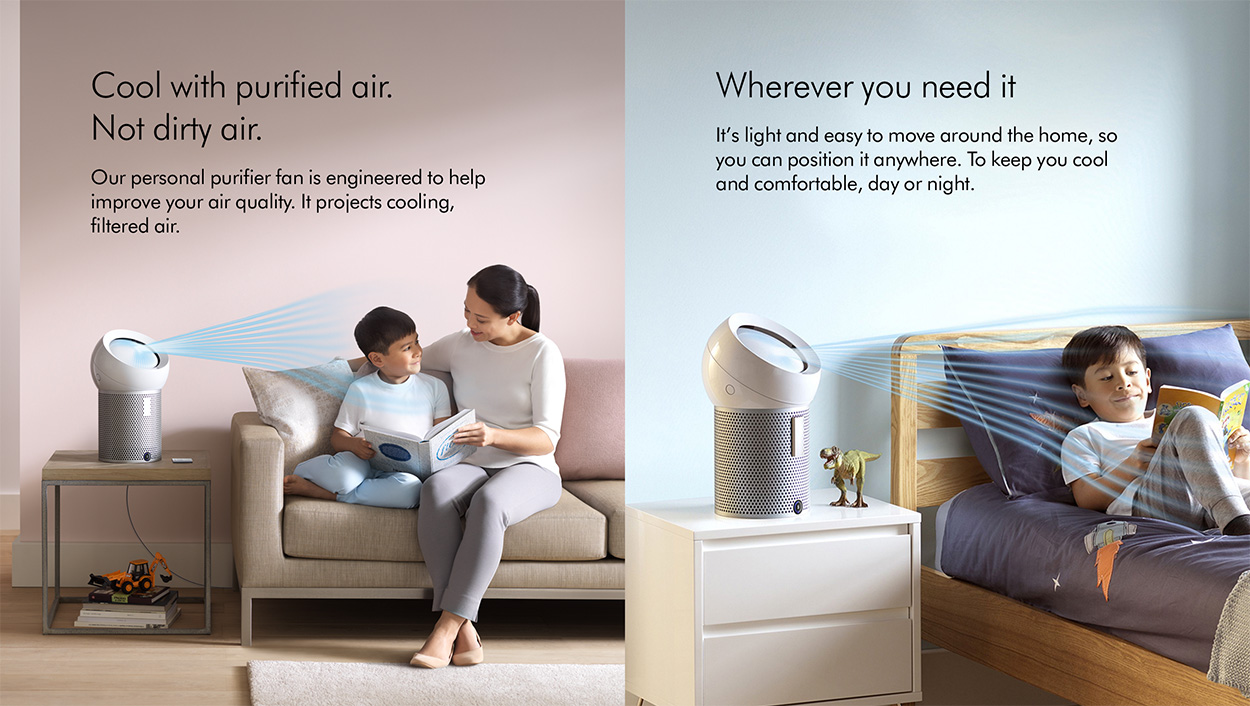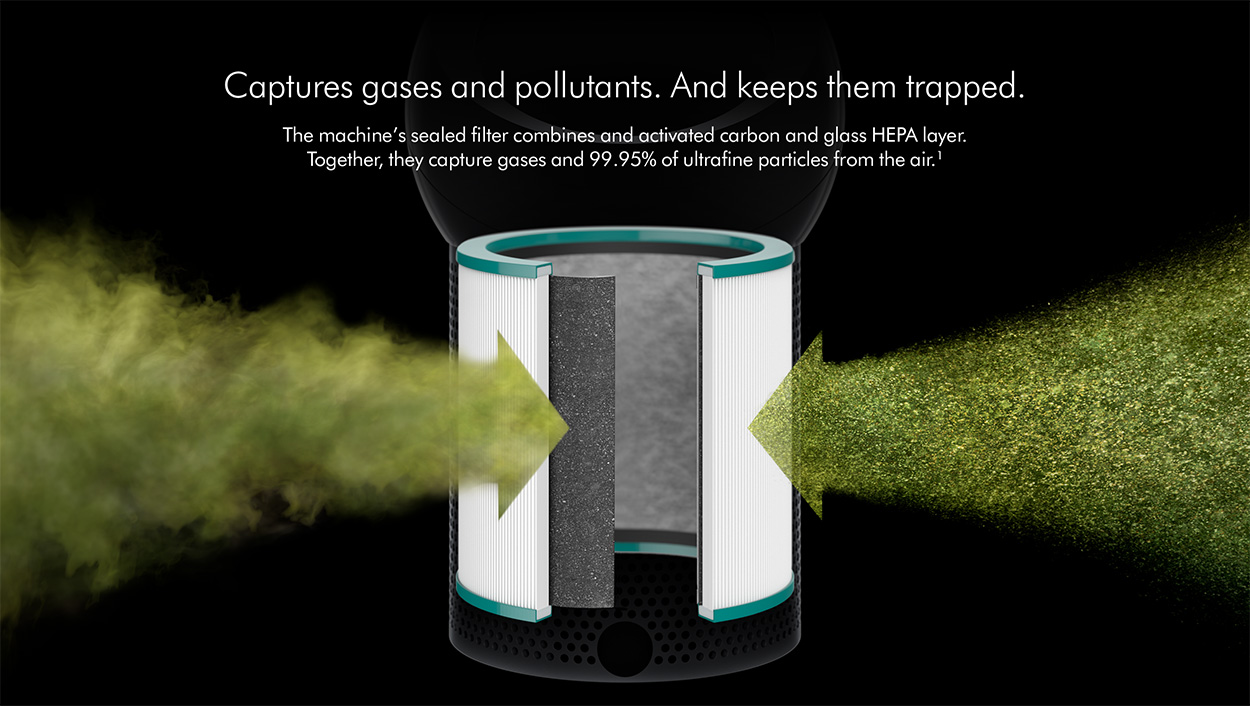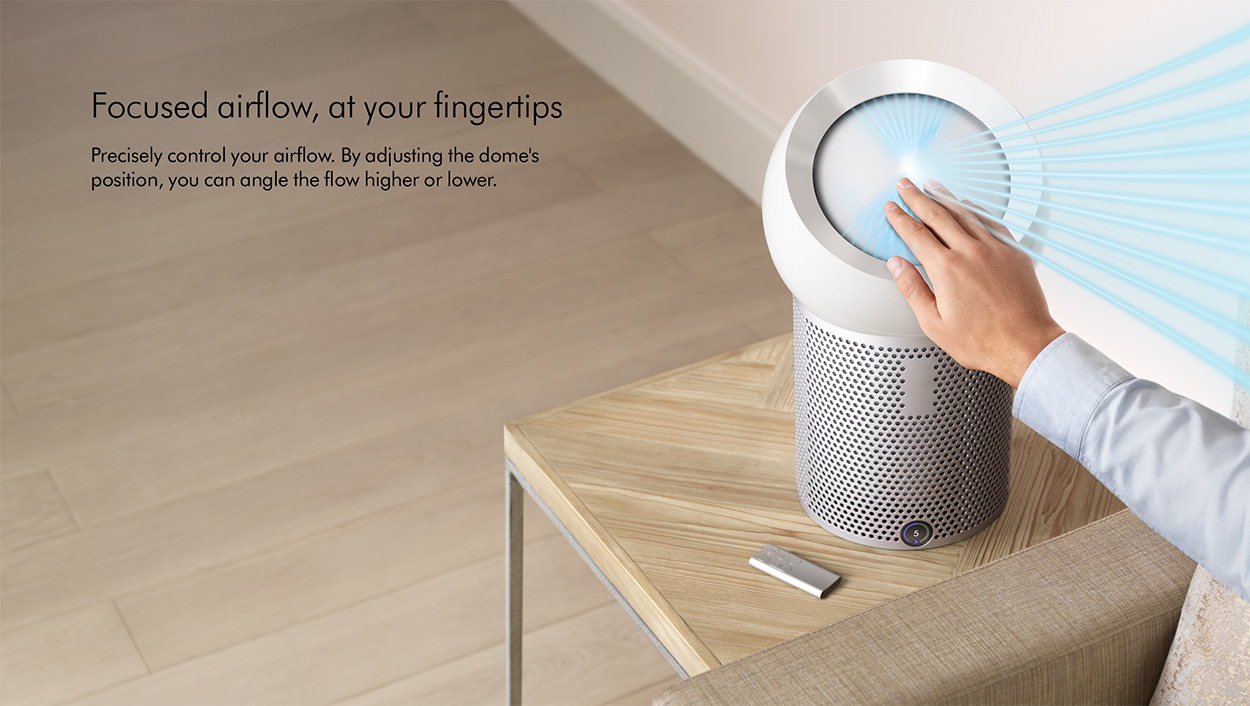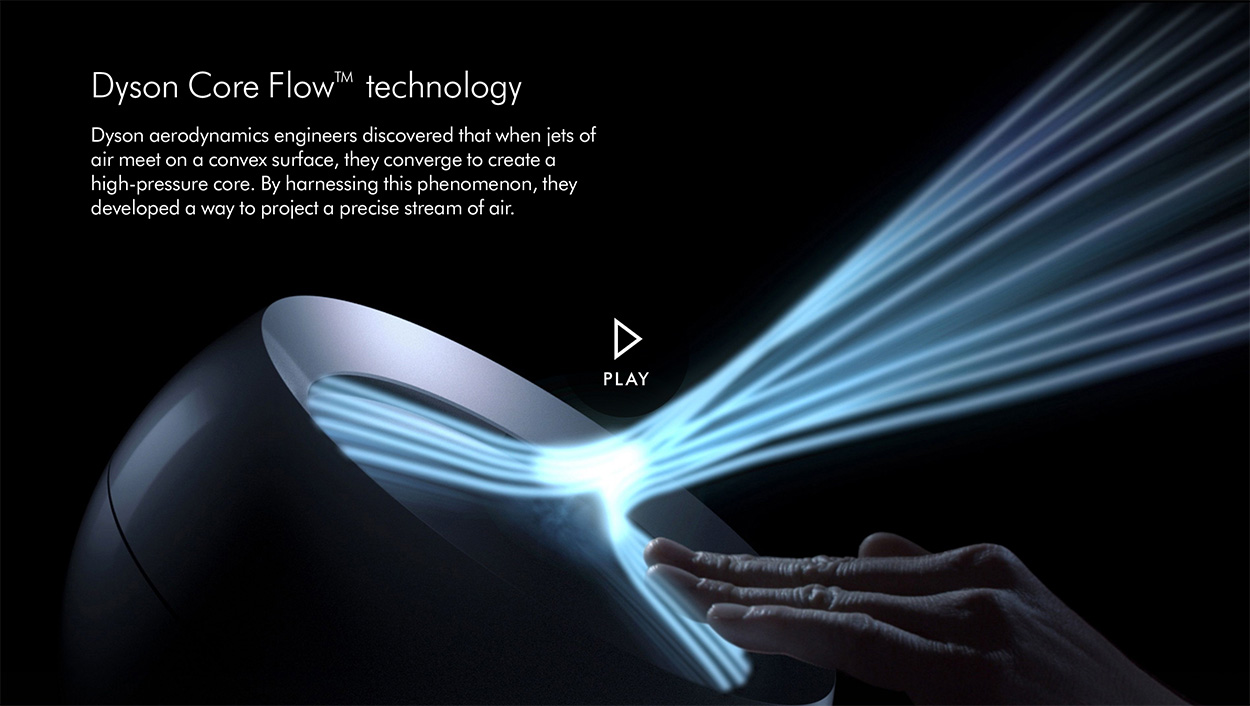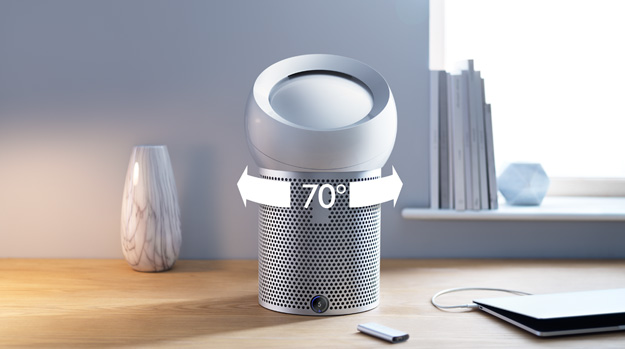 Smooth 70° oscillation
Set your machine to rotate from side to side, to deliver airflow through a 70° range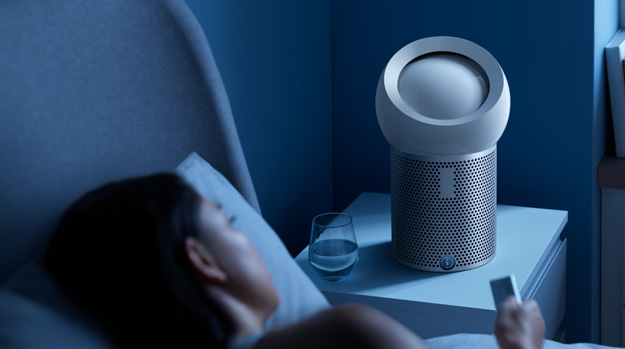 A comfortable night's Sleep
All night, you can set the sleep timer anywhere between 30 minutes and 8 hours. So you can keep cool and comfortable while you rest.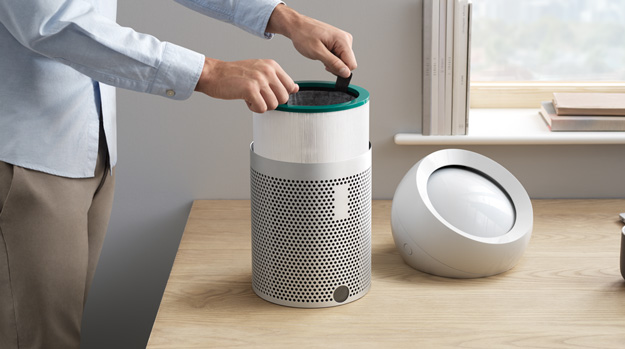 Easy filter maintenance
Built-in reminders show you when your filter needs changing. It's quick and easy to do, to ensure your machine is always working at its best. 2
See your machine's status
The LCD screen shows your airflow speed, modes and filter life
---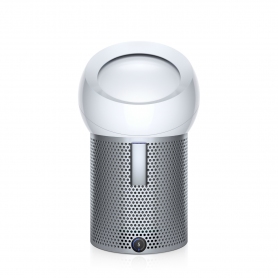 BP01
Dyson BP01 Pure Cool Me Air Purifier
The latest in air projection technology, the Pure Cool Me is the first...
Our price £299.00
BUY NOW